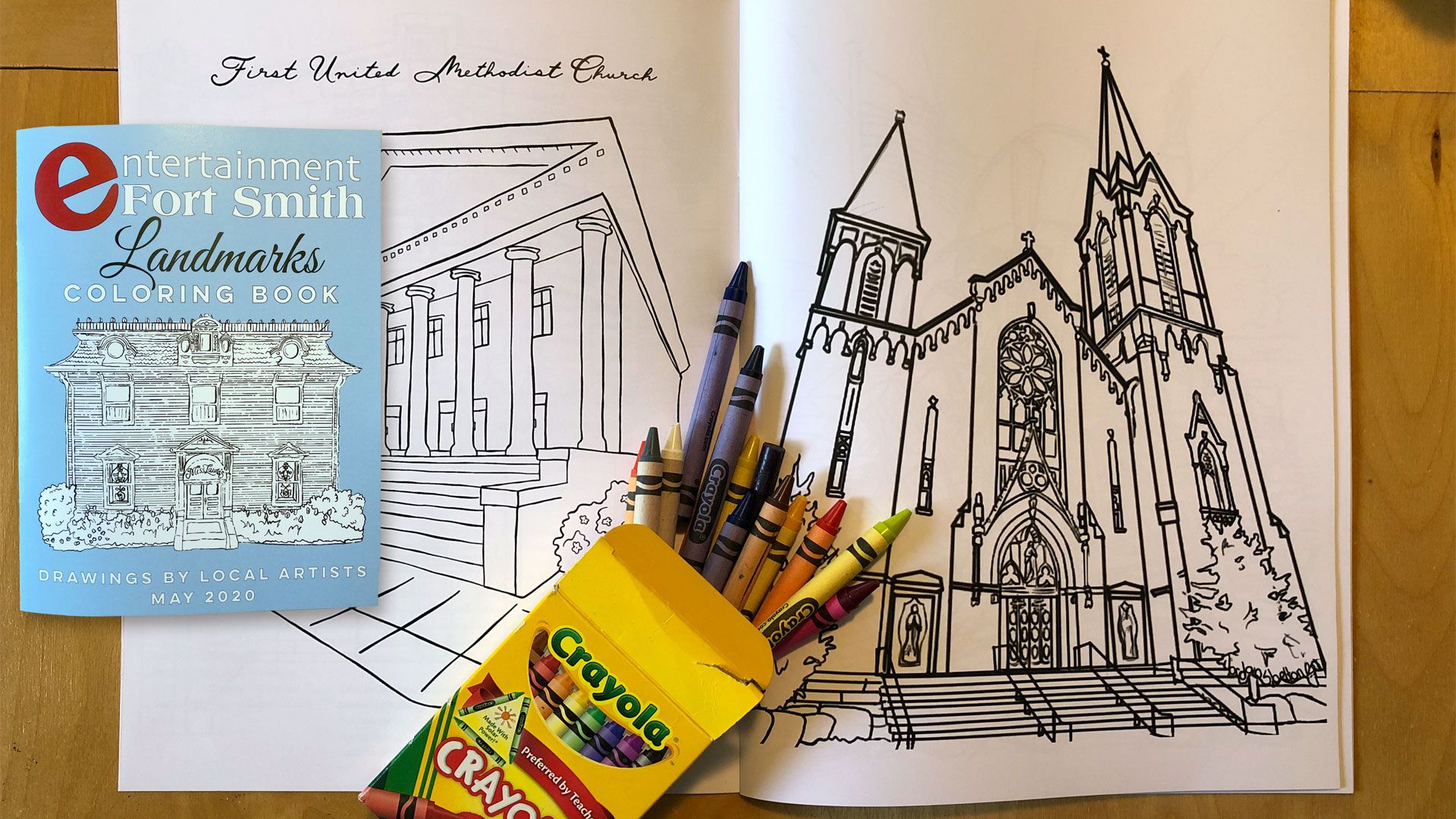 Entertainment Fort Smith's Landmarks Coloring Book includes work by the following local artists:
Chelsea Marr • Sarah Ridgely • Jane Cripps • Jordan Shelton
Melody Smith • Brock Girard • Elizabeth Morsund • Sheri Hart
Kyle Bray • Lorrie Staggs • Randy Farmer • Vanessa Spellman
Johanna Paladino • Cindy Gilmore • Flannery Wasson
Rachel Rodemann Putnam • Jordan Cormier • Whitney Wasson 
Purchase a copy by emailing This email address is being protected from spambots. You need JavaScript enabled to view it.. You'll be able to pay by credit card over the phone and your Landmarks coloring book will be mailed to your home.
Or, mail a check for $15 per copy to
EFS Coloring Book
P.O. Box 1341
Fort Smith, AR 72902
and you will receive your coloring book by mail. 
Entertainment Fort Smith is splitting the profits from the coloring book equally with the artists. Purchasing a coloring book supports our local art community.