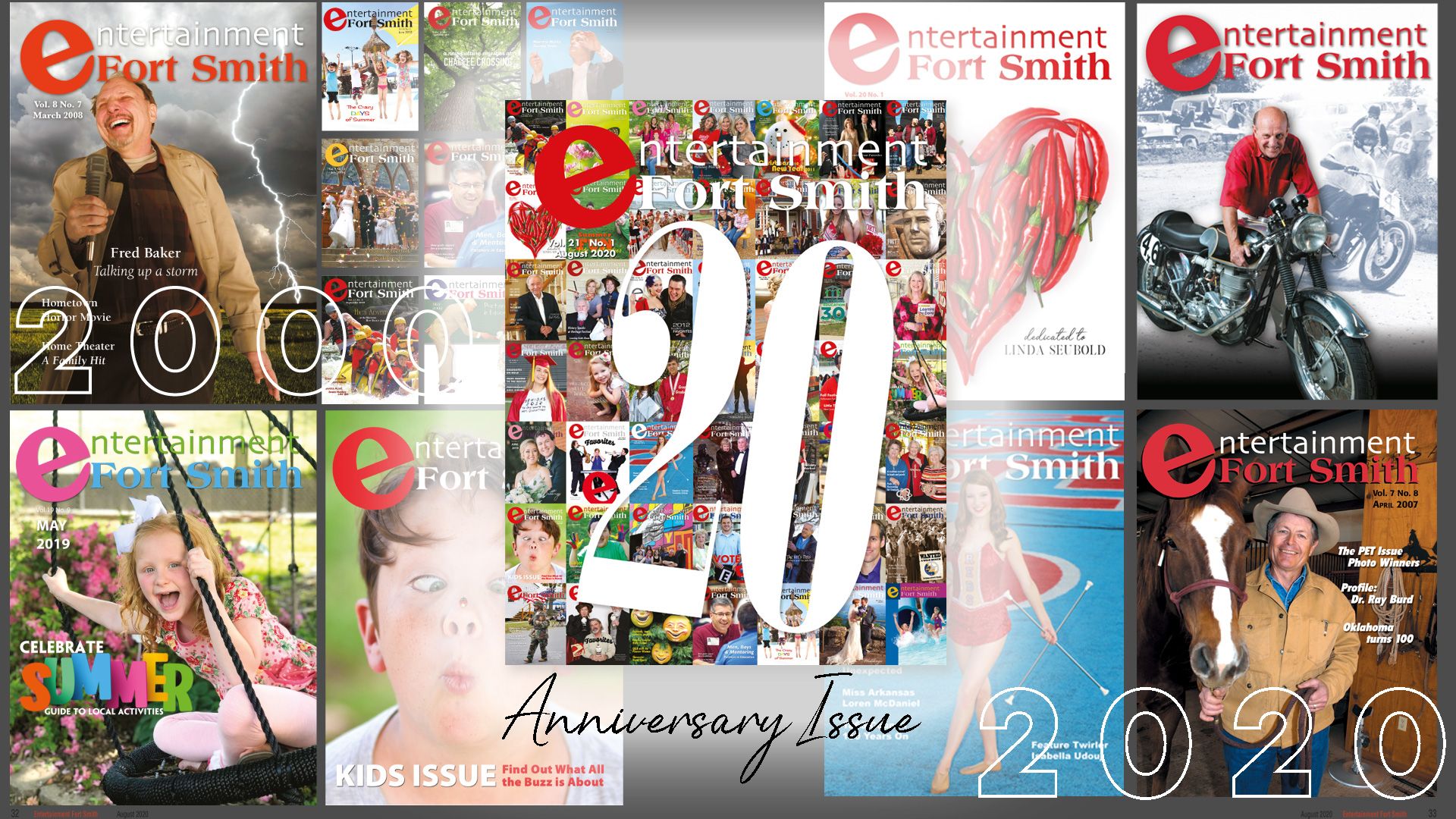 Enjoy the faces, stories and recollections of two decades of publication of Entertainment Fort Smith Magazine.
You can pick up a copy as usual at grocery stores, the Fort Smith Public Library - Main Library, retail stores, restaurants and popular public venues. The COVID-19 pandemic has affected our distribution but you'll mostly find your copy of the magazine in the places you've picked one up for years. 
You can enjoy reading the magazine online, enlarged and with live links. Look to the right on the home page, where you'll see the cover under a headline that says "Look Inside." 
Thanks to all our readers, writers, photographers, contributors and much-appreciated advertisers who have brought Entertainment Fort Smith to life since August, 2000, our first issue.